Interior Design Consulting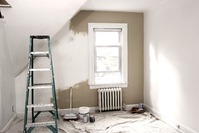 STEP 1: Let's say hello!
Set up a time for a face-to-face call either in-person or virtually where we can directly speak with you about your project needs. With your personal taste and our professional experience, we want this design process to be a partnership! We look forward to communicating and involving you in the decision making process from start to finish.
STEP 2: Tell us more about you.
Fill out a design questionnaire! This will be e-mailed to you prior to the consultation. This form helps us understand your dislikes and likes as well as style choices. It also helps narrow down which services you need.
STEP 3: Woo-hoo!
If the project is a potential fit, we send you a project quote and get started.

"I want you to enjoy this design process, let it be fun! I will always aim to develop a strong understanding of your personality, culture and favorite pieces so that your space is a reflection of what you love. Based on what you need, we'll review a design concept together will include a detailed preview of what your space will look like before you purchase any of the pieces."